Heilige Ulrich von Ausgburg
Unterpinswang 26
6600 Pinswang
Österreich.
Telefonnummer: 0043 (0) 5677 531 29 Fax: 0043 (0) 5677 531 29-4
email:Pfarre.Pinswang@dibk.at Bürozeiten:Mittwoch und Freitag 1600-1730 Telefonummer 0660 9044503
Parish Priest:Father Grzegorz Nowicki Retired Priest in Residence:Father Georg Simon
MASS TIMES
Samstag/Saturday :1800hrs(1st Mass of Sunday-Vorabendmesse)
Sonntag/Sunday:1000hrs
Dienstag/Tuesday :0800hrs
Mittwoch/Wednesday:1800hrs(Winter) 1900hrs(Summer)
Donnerstag/Thursday: 1800hrs(Winter) 1900hrs(Summer)
Freitag/Friday:0800hrs
The church is open daily from early morning till dusk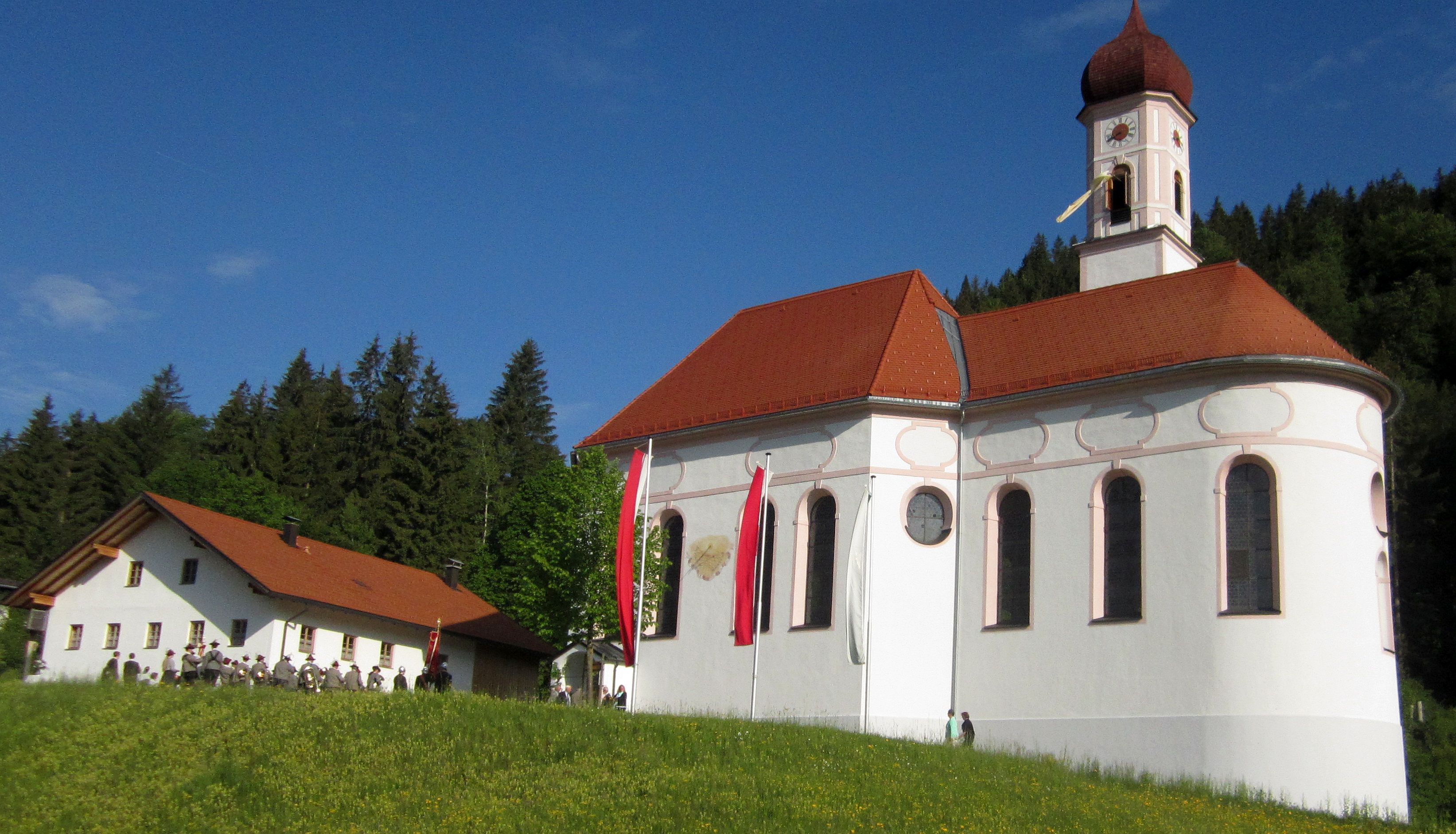 The main Altar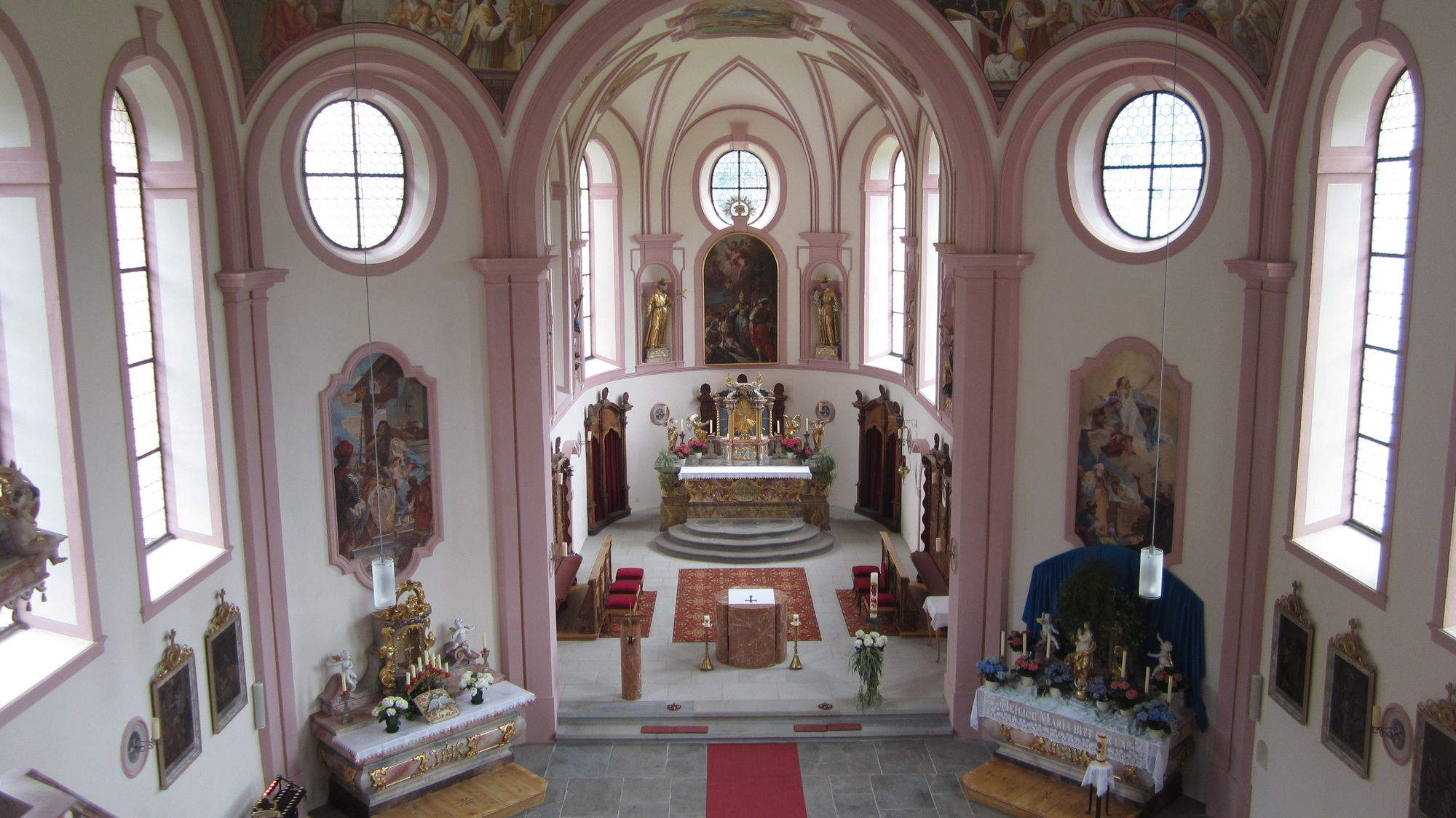 The Front of the church showing the main sanctuary and two side Altars.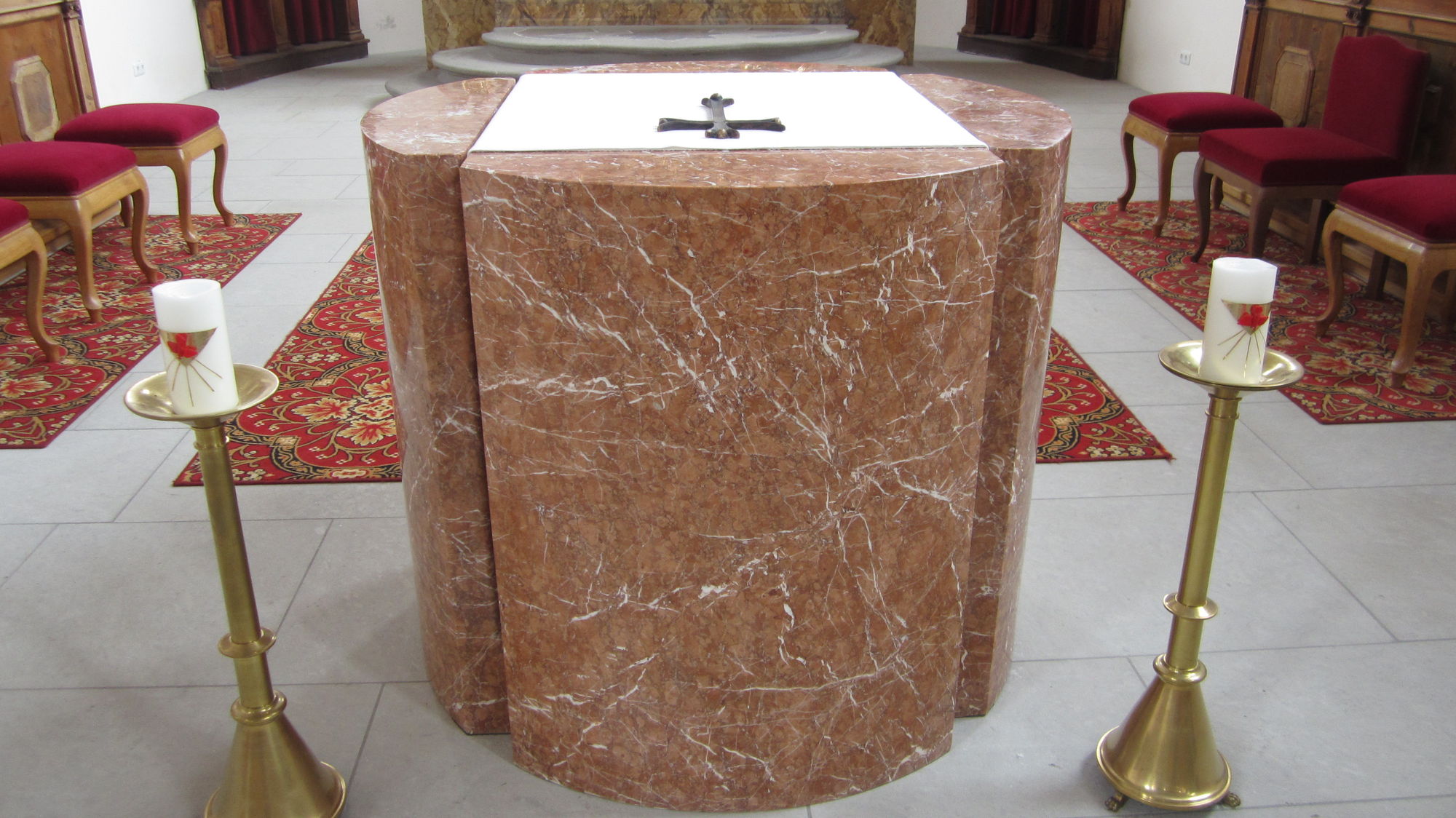 The new Altar used for Mass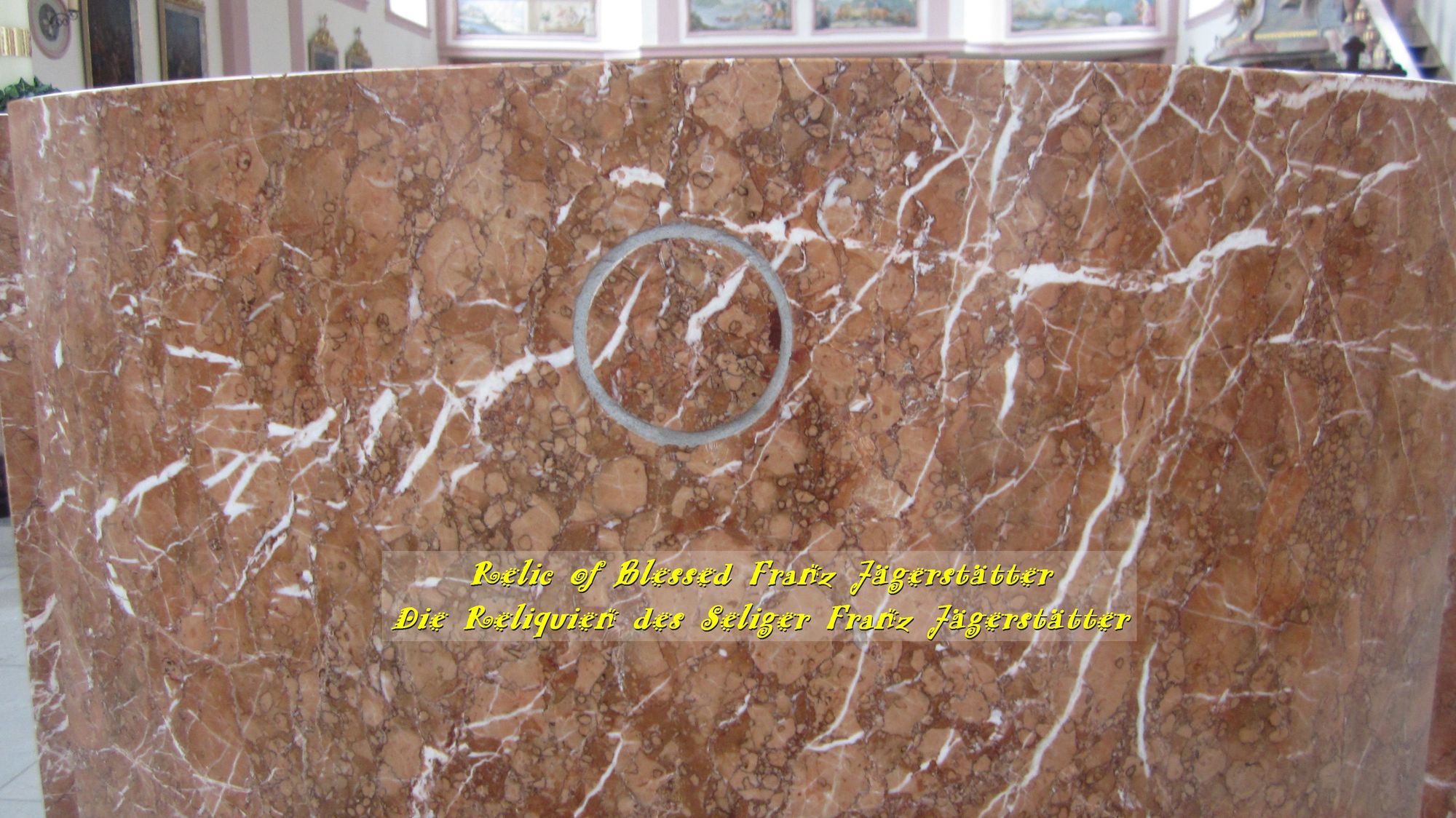 Place where the relic of Blessed Franz Jägerstätter is sealed into the new Altar.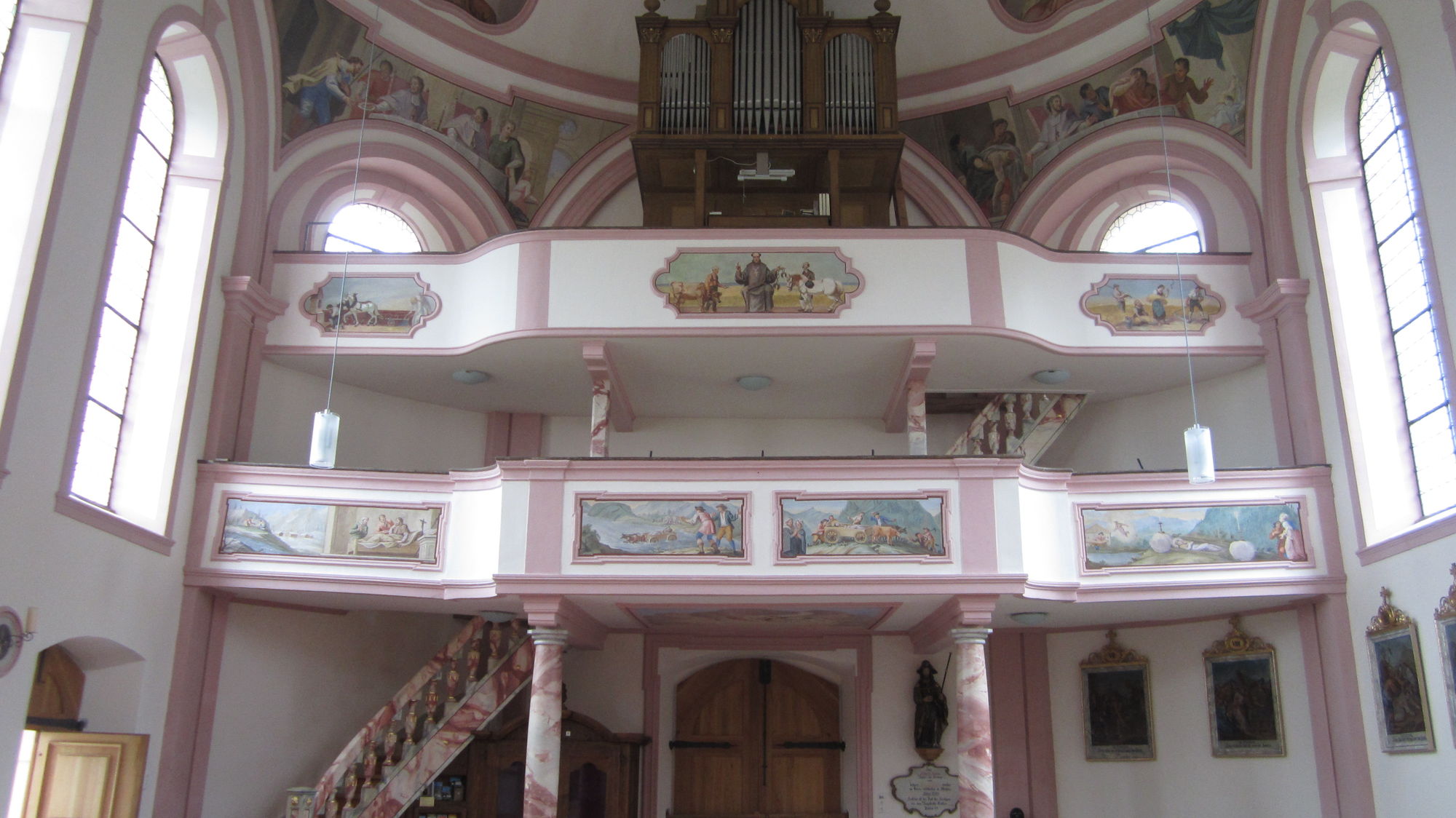 The organ and choir loft at the rear of the church.The paintings on the choir loft show the life of Blessed Ulrich of Musau.He was a local holy man who died in 1380 and was buried at the site where the church now stands.His new tomb and shrine can be seen juts inside the main door of the church,below the statue of him.